Don't forget: BDR will be at ACCA's IE3 Tradeshow next week!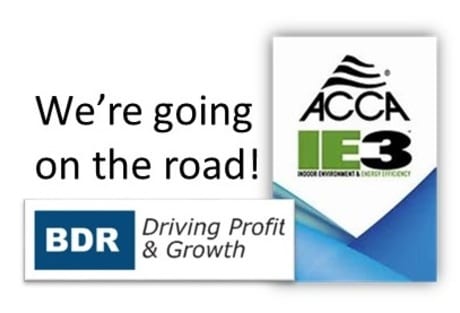 Don't forget! BDR is participating in ACCA's IE3 Tradeshow in Washington DC next week from Monday the 12th to Wednesday the 14th. We'll be at booth #734 if you want to come by and say hello – we hope you do!
Be sure to stick around for Barry Burnett's breakout presentation on Wednesday from 3:15 – 4:15 as he shares Top Business and Sales Strategies for the Next Decade!
For those of you who can't attend, we'll be providing a follow-up on how it went, so stay tuned!