Dealers Learn to Improve Profits Through Great Design at BDR-U Duct Design in Seattle, WA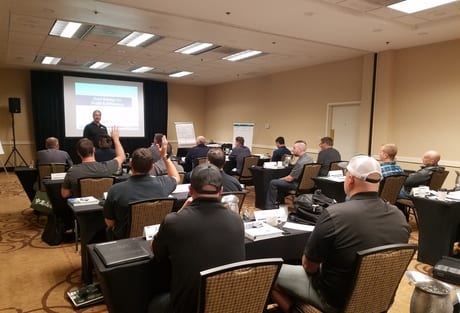 BDR gets technical with our dealers in Seattle, Washington for an eye-opening lesson in how great duct design can save time, improve efficiency, and generate referrals.
"I feel way more comfortable understanding how the math comes out to design a great install," Brian, Bull Mountain Heating.
Equipped with effective ways to save on material costs and labor, our dealers have a new-found confidence in their abilities to design and produce quality work to benefit the home owner and the business.
"This was a great class for changing my design to a better and easier install. Very excited to implement these for my installers." James Schnell, Jacobs Heating and Air
"Had no idea how to do duct work. Now I know what's up." Nathan Roberts, Electromatic Refrigerator
If you could benefit from new strategies to improving airflow and reducing noise, find your way into our next Duct Design class this August in Atlanta. Register online on our website, at www.bdrco.com. Hurry, limited seating available!