Dealer Direct Q&A with Mike Maynard Day 5: What is your favorite part of the Dealer Direct format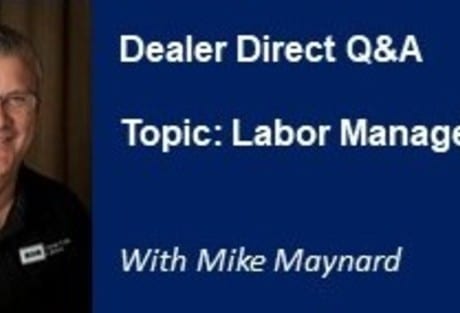 This week was all about Dealer Direct. Learn about the fastest growing part of BDR!
Yesterday, Mike Maynard answered the question "How does great labor management support sales?"
Today's question: WHAT IS YOUR FAVORITE PART ABOUT THE DEALER DIRECT FORMAT?
Mike's Answer: With dealer direct you are in that company's environment and usually people are more open. Plus, the dealer can have many more people in the class then if they had to send their people out. You can see the faces of people light up as they see the concepts we show and understand what is in it for them. Employees who may have never been sent to a BDR training class get a firsthand opportunity to learn how the best of the best operate their companies. As a Trainer, I get the opportunity to impact more people's lives doing a class specific for that company. For me it is the payback I am able to give for the blessings I have had from this industry
That concludes our week of Dealer Direct Q&A! If you're ready to take the leap, contact Candy Cunningham at candycunningham@bdrco.com and capitalize on the opportunity to teach, encourage, and motivate your team toward profit and growth!