Dealer Direct Q&A with Mike Maynard Day 4: How does great labor management support sales?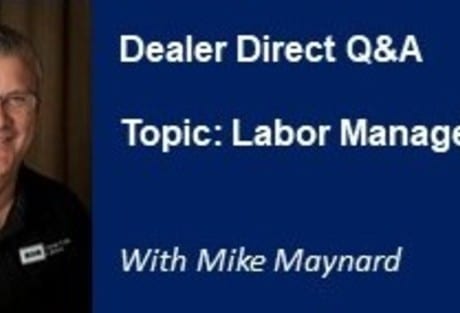 This week is all about Dealer Direct. Learn about the fastest growing part of BDR!
Yesterday, Mike Maynard answered the question "What are the benefits of having this class at a dealer's place of business?
Today's question: HOW DOES GREAT LABOR MANAGEMENT SUPPORT SALES?
Mike's Answer: Any company that has been through Labor Management and adopts the practices and principles of labor management quickly sees upside. When we are able to get control of our labor, in either service of install, the number of hours we have to sell goes up. Think what happens when we save 2 hours a day for a replacement job. That comes up to 10 hours in a week. When you take that out over a year's time, we are talking about an additional 500 hours for installs. Ask yourself how many additional jobs could you install in 500 hours with great labor management?
With great labor management, we are able to install more great jobs and gain more referrals from delighted customers. On the service side, if we are able to cover more calls with the same number of Technicians, it gives them the ability to capture more sales leads for our Home Solution Advisors.
Great labor management helps us maximize our sales efforts and results.
Stay tuned for Mike's answer to tomorrow's question: "What is your favorite part about doing the dealer direct format?"