Dealer Direct Q&A with Mike Maynard Day 2: What is your labor management background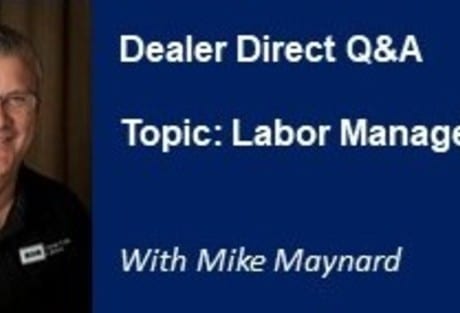 This week is all about Dealer Direct. Learn about the fastest growing part of BDR!
Yesterday, Mike Maynard answered the question "Why is labor management important to a dealer today?
Today's question: WHAT IS YOUR LABOR MANAGEMENT BACKGROUND?
Mike's Answer: Before I sold my company, we were running 13 service technicians and 20 install crews doing both residential installs and service as well as residential new construction. I understood the value of each hour of those 40 plus revenue producers' time. A wasted hour can never be resold. Our Service Technicians came to the office once a week for meetings. RNC materials were all delivered to the job site by an outside vendor, and our replacement jobs were staged each and every day by our warehouse people so our workforce was able to get to the job as quickly as possible. For many years, I was responsible for the install side of the company and worked closely with my Service Manager to uphold the policies in the service department.
When I work with clients on Labor Management, I share my experience plus what I've learned from other dealers to help them build a personalized labor management system that works for them.
Stay tuned for Mike's answer to tomorrow's question: "What are the benefits of having this class at a dealer's place of business?"