Dealer Direct Q&A with Dave Consulo: Day 4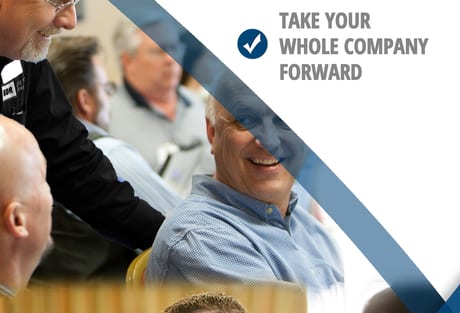 This week is all about Dealer Direct. Learn about the fastest growing part of BDR!
Yesterday, Dave Consulo answered the question "How is Dealer Direct different from a standard BDR class?"
Our question for today: WHAT IS THE BEST PART OF A DEALER DIRECT CLASS FOR YOU?
Dave's Answer: As a trainer, the best part of a Dealer Direct class is being able to work with your company's team. We can do so much more in this setting than we can in a class with multiple companies. We learn, get buy-in, and customize tools and processes to your company so they can be implemented right away. Accessory brochures, maintenance brochures, a dispatching process, you name it, we can help put it in place, get your team excited, and have it ready to roll.
Check in tomorrow to hear the 5th and final, and perhaps most important question for this week of Dealer Direct Q&A: "How do I sign up for Dealer Direct Training!"