Dealer Direct Q&A with Dave Consulo: Day 2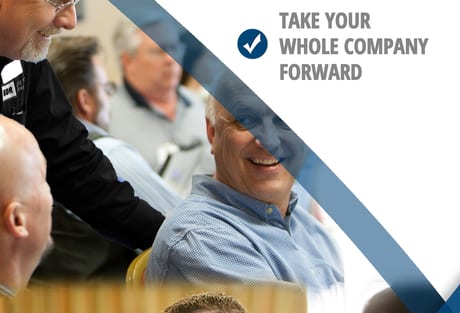 This week is all about Dealer Direct. Learn about the fastest growing part of BDR!
Yesterday, Dave Consulo answered the question "What is Dealer Direct?"
Our question for today: WHAT DEALER DIRECT CLASSES ARE AVAILABLE?
Dave's Answer: There are 4 classes available, which are all certified for N.A.T.E. continuing education hours (CEHs). And there are more on the way!
Top Gun Technician Excellence – Train your Technicians and internal staff to become a dynamic accessory sales and lead generation team. Technicians, Owners, and all Service Department personnel should attend.
Top Gun Installer Excellence: Closing the Loop – Train your Installers, Coordinators, and Sales team to work together to deliver a great installation experience for the customer that leads to a referral. Installers, Owners, Install Managers, Install Coordinators, Sales Coordinators should attend both days. Salespeople attend on Day 2 only.
Labor Management: Retail-focus – Learn how to leverage your existing crews into the most productive and efficient revenue and referral generating team possible. You will find out how you can become the company that workers want to work for.
Duct Design for Profit & Efficiency – Learn how to correctly design a residential duct system using ACCA's Manual D while saving money and labor. Owners and Install Managers should attend to create your company standards for installation and learn how to train your Install team. Lead Technicians and Installers can also attend to get total team buy-in.
Coming soon:
Building a Retail Sales Organization – The sales process involves more than just the Salesperson. This class covers everyone's role in your company's sales process and will mold your team into a true retail sales organization.
Building the Next Generation of Company Managers – As your company grows and your structure changes, team members will move into new roles. Build a management team that can implement your company vision.
Stay tuned for Dave's answer to tomorrow's question: "How is Dealer Direct different from a BDR standard class?"