Dealer Direct Q&A Day 3: The benefits of having this class at a dealer's place of business?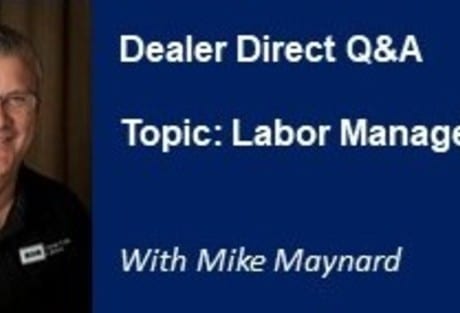 This week is all about Dealer Direct. Learn about the fastest growing part of BDR!
Yesterday, Mike Maynard answered the question "What is your labor management background?
Today's question: WHAT ARE THE BENEFITS OF HAVING THIS CLASS AT A DEALER'S PLACE OF BUSINESS?
Mike's Answer: When a dealer holds a training class at their place of business, it can be personalized to their company and team. It allows the owner to be able to have all of their people in the same room hearing the same thing and coming up with the right solutions for their company. The employees contribute and participate as they are more relaxed being in an environment that is familiar to them. Plus, there are no travel costs! When a company can get everyone on the same page at one time the movement forward is huge and the chances of going back to our old ways are greatly reduced. We can get more implemented at a faster rate!
Stay tuned for Mike's answer to tomorrow's question: "How does great labor management support sales?"