Build your company value for a future sale with Build to Sell, Build to Keep in Dallas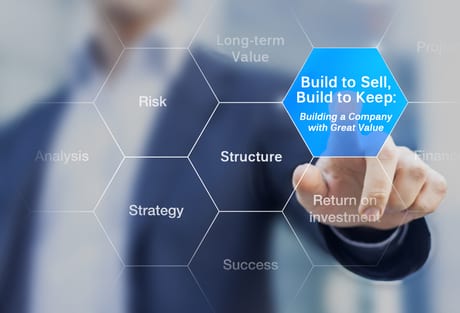 Don't miss the opportunity to attend Build to Sell, Build to Keep: Building A Company With Great Value on May 3-4, 2018 in Dallas / Fort Worth, TX! This class only happens once this year and will help you secure your company's future.
Build to Sell, Build to Keep: Building a Company with Great Value is a two-day class that will give dealers the tools and information to build value in their current company while preparing for a potential future sale.
Dealers will learn how to improve net profit, build a corporate structure that frees up the owner, and implement a diversification strategy that includes offering high efficiency equipment and accessories. Attendees will complete a detailed analysis of their current company and build a plan to maximize their strengths and improve their weaknesses.
Topics Include:
•Pros and cons of different buyer types
•How to increase company value and potential sales price
•Reducing risk
The time to start maximizing the value of your company, freeing up the owner's time, and preparing for a successful future sale is now.
Interested in growing in your knowledge of accounting? Register now for May 3-4 in Dallas / Fort Worth, TX! This class is only offered once this year – don't miss your chance and register today!
If you're interested in more information, click here.