BDR's most recent Top Gun Sales Excellence class was a success!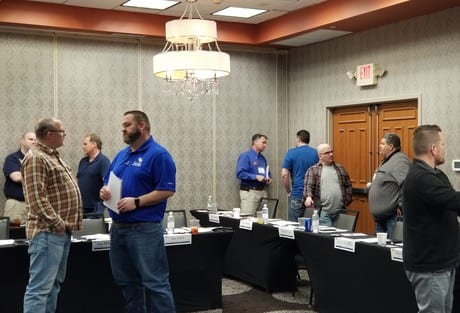 Check out pictures from our latest Top Gun Sales Excellence workshop!
This interactive, energetic workshop covers the entire BDR sales process using video examples as well as hands-on skills practice with sales tools and real-world situations.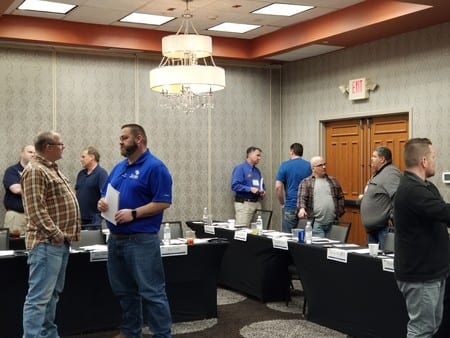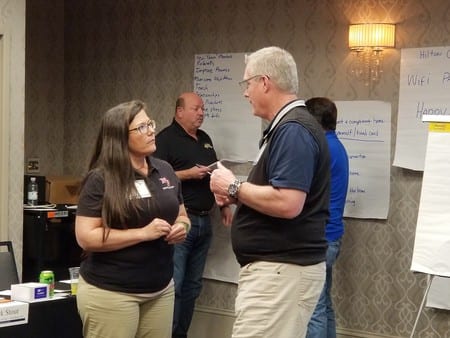 Hear from attendees about what they loved at Top Gun Sales Excellence:
"We are implementing the entire sales process with our sales people to make everything uniform through out our process. From the front desk to the follow up. We are also implementing a review and referral card for our installers to hand to the customer after the install. As the Home Solutions Advisor I will be collecting them upon follow up visits. It will give the customer the opportunity to review every step of the process to make sure we are giving the best customer service possible. Implementing a $25 spiff to our techs per job if the get a 100% rating. Thank you for a great class and we are excited to see the changes this brings to Kapala Heating & Air Conditioining.
IT is all in the process of development now. We are hoping to get things fully implemented with in a year. We are needing to order signs, develop the review card. Which I know the owners have a lot of forms from BDR to use and make our own. And I have drafted a preliminary step by step sales procedure draft for them to go over and refine to what fits the company the best. Then to implement!"
Chris Turner
Kapala Heat
"24 years in the industry. This is one of the best classes. I enjoyed meeting and learning with Michael. The format made the class "bearable." I have been to other classes where it was hard to stay awake. We have had great practices presented and taught and then were allowed to digest all we learned and re-learned.
Chris Hammond, Hybrid Heating & Air Conditioning
Does this class sound like something you'd be interested in attending? Check out more BDR classes HERE.