BDR's Accounting & Office Management class had rave reviews!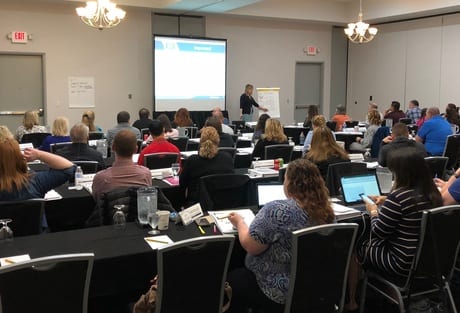 Hear from some of our attendees on how clear and helpful this information is!
"I don't come from an accounting background, so this class helped show me why we do the things we do as bookkeepers."
Rich Kabat, Bookkeeper
"I've never taken an accounting class, I was always taught by others – never strong at math but good with a calculator. I feel that I better understand how to protect the owners' assets and how important it is to be timely!"
Crystal Torres, San Marcos Air Conditioning
"I liked the tools given to me to take a company's pulse and understand what it means and how to react to it."
Adam Merritt, ABT Mechanical
"Kim makes what can be tedious or difficult to understand easy and shows enthusiasm for the topic! Our owner and bookkeeper can now speak the same language (accounting) and understand how to use financials to drive up profit."
Melanie Gilchrist, Allred Heating Cooling Electric
"As always, Kim Archer is awesome. The passion and enthusiasm is contagious! BDR is the best thing that's happened to our company. Our revenue, gross profit, and net profit have increased every year since becoming BDR Profit Coach clients. Each time I attend a BDR class, I leave excited to get back, make changes, and watch the business grow. Thanks, BDR!"
Adriane Woodrum, Quality Service Company
We hope you'll join us when Accounting & Office Management returns in 2019! If you can't wait until then, consider joining us at Profit Launch this Fall! Learn more here.