BDR Team Member receives Kaizen Certificate!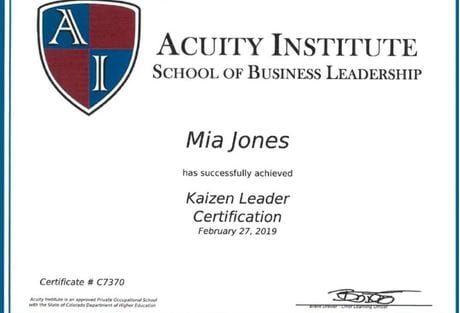 BDR Team Member Mia Jones expands her skill set by earning the Kaizen Certificate!
Kaizen is the Japanese word for improvement.
"The goal of Kaizen is to eliminate activities in processes that add cost, but do not add value" (www.acuityinstitute.com). BDR encourages its team members to pursue certifications that enhance their ability to support our clients' needs.
"Kaizen gave me a new perspective on how to be an effective leader and member when working on a project or task. The course has gave me a tool to help me when organizing," said Jones.
Congratulations, Mia!