BDR is heading to the ACCA 2019 Conference & Expo in San Antonio!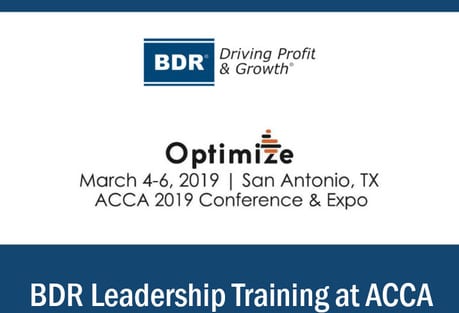 Come visit us at Booth #213! Say hello to BDR President Bruce Wiseman as well as the rest of the team including Matt Baker, John Tobin, Oksana Vlasenko, and Tasha Herron.
BDR is also proud to announce that our Head Coach and Leadership Trainer Jeff Plant, will be speaking two times during the conference.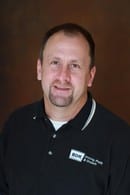 Jeff has nearly three decades of experience in the contracting trades. He has worked for companies ranging in size from "start-up" to $1.4 billion in revenue.
Jeff is a BDR Profit Coach, delivers BDR's leadership training, and facilitates Profit Launch business planning workshops. He is a certified John C. Maxwell Coach, Teacher, Trainer, and Speaker.
Be sure to catch both of Jeff's sessions at the San Antonio Convention Center:
Leadership Building Blocks on Monday, March 4 @ 3:00 PM – 4:00 PM in room 214CD
Maximizing Results of your Install Department on Tuesday, March 5 @ 7:15 AM – 7:45 AM in room 214AB
Can't make it? No sweat, we'll be providing a follow-up on how it went, so stay tuned!