Alicia Frias is now Kaizen certified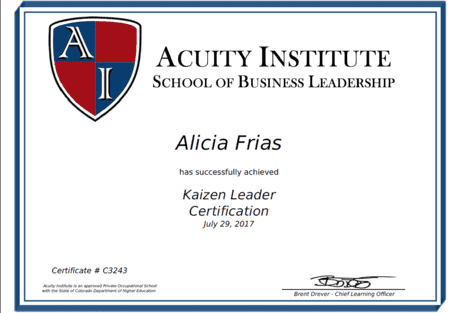 We are thrilled to announce Alicia Frias has achieved Kaizen certification! She joins Gary Heath and Angie Swartz in this achievement.
Kaizen, also known as continuous improvement, is a long-term approach to work that systematically seeks to achieve small, incremental changes in processes in order to improve efficiency and quality. Kaizen involves setting standards and then constantly improving those standards.                 
 ~Learn Tech's website
Here at BDR, we are constantly working to improve ourselves and our products through certifications. With Kaizen, we ensure that we are constantly improving all our materials to ensure we provide the highest quality coaching and training available.