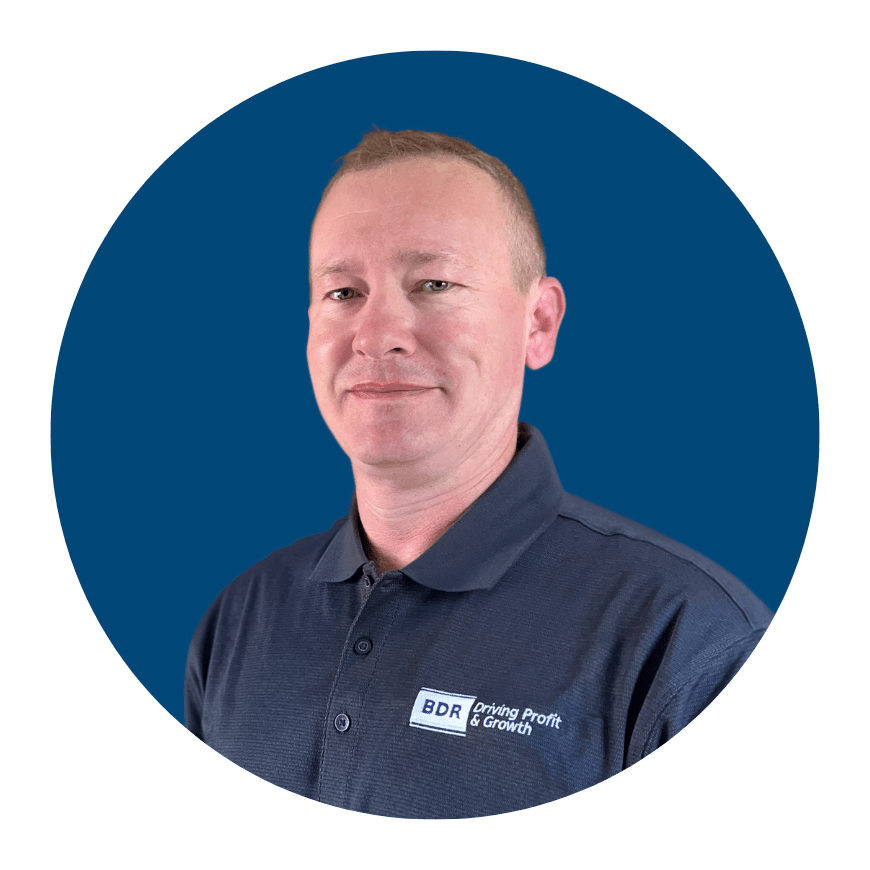 Certifications & Accolades
Acuity Institute - Change Management Professional
OSHA - 30-hour Construction Safety & Health
Before starting his career in HVAC, John amassed seven years of out-of-industry management experience: General Store Manager and company-wide Head of Facilities management for a large pizza chain.
In his last four years at the pizza chain, John was the company turn-around specialist with profit & loss responsibility and successfully rescued six stores. There is significant value in out-of-industry management experience and the creativity that comes with it, a key differentiator for John and a key advantage for BDR's clients.
John's HVAC career started in 2009 for a small three-man residential and commercial HVAC company.
While working full-time, he also carried a full-time load of college classes for two years, earning his associate degree in Applied Science in HVAC in 2012.
From there, John joined and grew with a commercial outfit doing large HVACR installations for one of the country's largest retail chains. He has worked for five companies in the residential and small-to-large commercial arenas throughout his HVAC career. Focusing on service over time, he quickly climbed the ladder, spending his last six years in service management roles.
He had profit-and-loss responsibility, overseeing combinations of HVAC, refrigeration, and plumbing departments with a range of six to 25 service technicians, amassing an impressive array of accomplishments along the way. John has experience preparing budgets, P&L analytics, and operational performance metrics from $2m – $12m in annual revenue.
Before joining BDR, John was the HVAC & Plumbing Service Manager for a residential, $11m revenue company. The 14-head Service Technician and Warrantee department was averaging $9,200 in revenue per service truck per month and suffering huge losses. Further, morale was horrible, with an average 65%-70% turnover in service personnel. After John's first month, the employee retention rate remained at 100%. One of the reasons is that John became the service technician training leader. Within eight months, John had the department averaging $14,500 in revenue per truck per month, which represented a 58% annualized revenue increase, adding $890,400, with the same headcount.
At another HVAC company, John improved on-call rotation schedules that reduced call time to one day a week per tech, which stabilized and reduced overtime hours, a considerable improvement to their work-life balance.
John coupled this with a creative billing technique that enabled service technicians to be paid a premium on overtime billing rates to clients, even if scheduled during business hours. The service technicians appreciated the model, and the company benefited from high morale and personnel retention rates.
"With over two decades in customer-facing service roles, I have always found one universal truth: the customer may not always be right, but they will always be served. Don't leave to chance who will serve your next customer; blow past their expectations with an experience that will create a client for life. I believe in the BDR coaching model and our ability to help you do just that."
View Other BDR Team Members