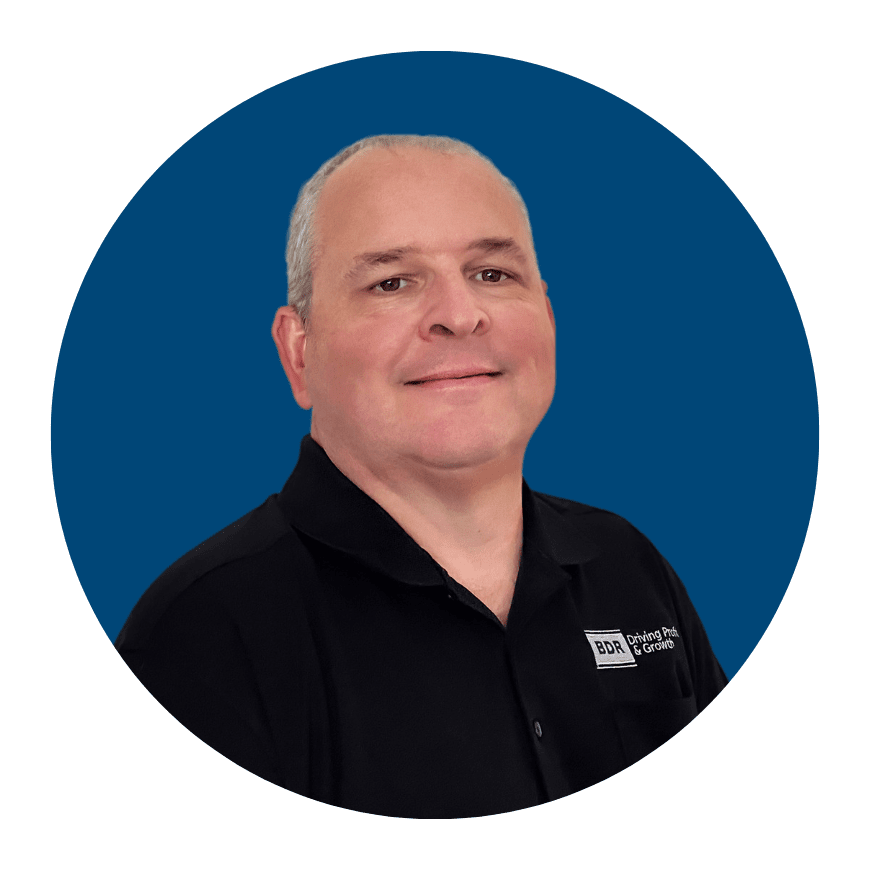 Certifications & Accolades
Acuity Institute - Change Management Professional
North Carolina H-3 Contracting License
Charlie got his start in the home services industry in 1997 as a delivery driver, installer, and service technician for a propane business. Since this ground-floor beginning, Charlie went to HVAC Technician school at night and became a top-performing service technician for a national HVAC Company.
He has been an HVAC Service Technician, and Sales Representative, held tactical and leadership roles in sales and operations, and has had full management responsibility as a General Manager. He has worked in home services businesses spanning HVAC, Plumbing, and Electrical, with a career spanning six companies ranging in size from $1 million to "huge."
Charlie was in a senior management role during one employer's acquisition and assimilation of a competitor, followed by a rebranding into a new name. He cleaned house, streamlined operations, built effective processes across all departments, and consistently grew revenue for his employers while maintaining healthy margins.
Charlie's love of sales and processes is reflected across his entire multi-decade home services career. He was a top-performing service tech in revenue, average service ticket, sales lead generation, and lead-conversion rate. As an operations manager, he wrote and implemented a process for running a successful service call and instilled a "sales culture" mentality across the company. The training focused on what was in it for his Service Technicians. Charlie was instrumental in generating organic growth from $1.3m to $3.5m, before the $2m acquisition and rebranding, followed by organic growth to $8m over the next three years at a double-digit net.
"I can tell you that assimilation of diverse cultures into a single renamed, and rebranded company was one of my biggest career challenges. It was not smooth. But once mastered, we took off."
As an operations manager, his management success leveraged a new job opportunity for an HVAC, Plumbing, and Electrical contractor. Shortly after, Charlie was promoted to General Manager and oversaw the production of an in-house Service Technician training program, complete with a fully functional lab for hands-on technical practice and customer skills and sales-culture training. The result was the growth of a PMA contract program from 560 to 1,630 profitable contracts (191% growth) over two years. Charlie looked at the financials and knew what they meant and how to adjust based on what they were saying. With his knowledge of contractor accounting and performance metrics, Charlie leveraged the data into actionable efficiency initiatives and accountability tracking. The results were astonishing. Charlie grew the business by 247% in two years to $8 million in annual sales while achieving a double-digit net profit margin.
"I am a big believer in systems, processes, and management by the numbers."
In Charlie's role as GM, he grew the owner's business while facilitating a rich life of total freedom and financial security for the owners. He also created illustrious career paths for many of his employees.
"I love to see people's lives changed. I can coach and teach business owners how to structure their businesses to create freedom. I can coach business owners to create the life they dreamed of when they started their businesses. I get to do this every day for my clients as a head coach with BDR. WAHOO!!!"
View Other BDR Team Members